What is Building wire? What types and specifications are commonly used Building wires?
Building wire is what we often say insulation wire, is the most commonly used soft and hard wire in home decoration, such as BV,BVR,RYJ,RVS, which all belong to the category of home cloth wire. Jin Huanyu wire Xiaobian details the commonly used cloth wire model and specification range.
The use of cloth wire is quite wide, can be used for street lamp line, fire line, home decoration line and other household appliances, such as washing machine, electric water heater, fixed socket, central air conditioning, microwave oven and so on.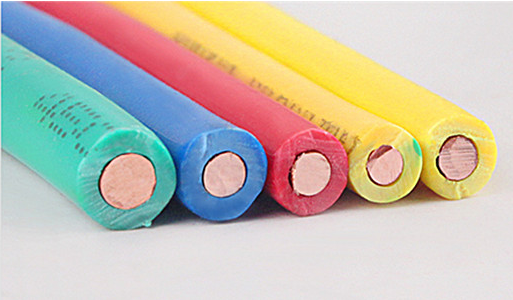 Although cloth wire can be used for many household appliances, but not every specification can apply to these appliances, some high-power appliances should match the specification of larger cloth wire, or easy to cause short circuit or heat; Commonly used specifications have 1.5 square, 2.5 square, 4 square, 6 square, 10 square, 16 square of these several, and then big and 25 square, 35 square, 50 square, 70 square and so on, relatively these home decoration less.
Commonly used type of cloth wire:
BVR: copper core PVC insulated soft wire, commonly known as soft wire, secondary wire.
RVS: copper core PVC insulated twisted type connecting soft wire, commonly known as twisted pair wire, flower wire, fire line.
RVB/RVVB: copper core PVC insulation without sheath/sheath flat flexible wire, commonly known as red and black line, red and black (parallel) line.
RV/BV: copper core PVC insulated single core soft/hard wire, commonly known as single wire, cloth wire.
RYJ/BYJ: copper core polyolefin insulation environmental protection soft/hard cloth wire, commonly known as crosslinked polyethylene wire, environmental protection wire, cloth wire.