110KV Dry type gis(plug-in) termination
Ruiyang group was founded in 2006, headquartered at No. 79 Daxi Road, Shenhe District, Shenyang City, Liaoning Province.The overall factory area covers an area of approximately 120000 square meters, and the total registered capital of the enterprise is nearly 930 million yuan.The annual design production capacity is over 3 billion yuan, with more than 800 employees and over 100 senior professionals.
Main products:
220kV and below power cables, control cables, fireproof cables, overhead insulated cables, steel core aluminum stranded wires, rubber sheathed cables, special cables, etc
A comprehensive, modern, and innovative enterprise group that focuses on the research and development of wire and cable production and services, covering various fields such as engineering construction, new energy, energy conservation and environmental protection, and organic agriculture
Ruiyang

Shenyang

15 days

100 per month
110kV GIS dry type cable terminal, including a capacitor cone, the cable core is inserted into the capacitor cone, and a solid filler is filled between the capacitor cone and the cable core. The left end of the capacitor cone is equipped with an installation flange, and a silicone rubber bushing is installed between the installation flange and the capacitor cone. A multi-point contactor is installed on the right side of the capacitor cone, and the other end of the multi-point contactor is connected to the GIS contact. This utility model utilizes the excellent voltage equalization of the capacitor cone to improve the performance of the electric field. The stress free cone is prefabricated in the factory, and the terminal can be subjected to electrical testing in the factory, improving the reliability of the product. It has small size, light weight, convenient and fast installation, and no special requirements for construction conditions.
型号Model

YJZGG


额定电压 Rated voltage

66kV

110kV

220kV

最髙工作电压 Maximum working voltage

72.5kV

126kV

252kV

雷电冲击电压 Lightning impulse voltage

450kV

550kV

1050kV

长度(带延长杆) Length (with extension rod)

310mm (583mm)

470mm(757mm)

620(960)mm

计算重量(带延长杆) Calculated weight(with extension rod)

28kg

38kg(42kg)

150(190)kg

SF6工作压力SF6 working pressure

0.2 ~ 0.6MPa

0.2 ~ 0.6MPa

<=0.85MPa

导体规格 Conductor specifications

1600mm2

1600mm2

2500mm2

绝缘外径 scope Insulation outer diameter

<=82mm

<=84mm

114mm

执行标准 Execution standard

IEC60859

GB/T11017

GB/T18890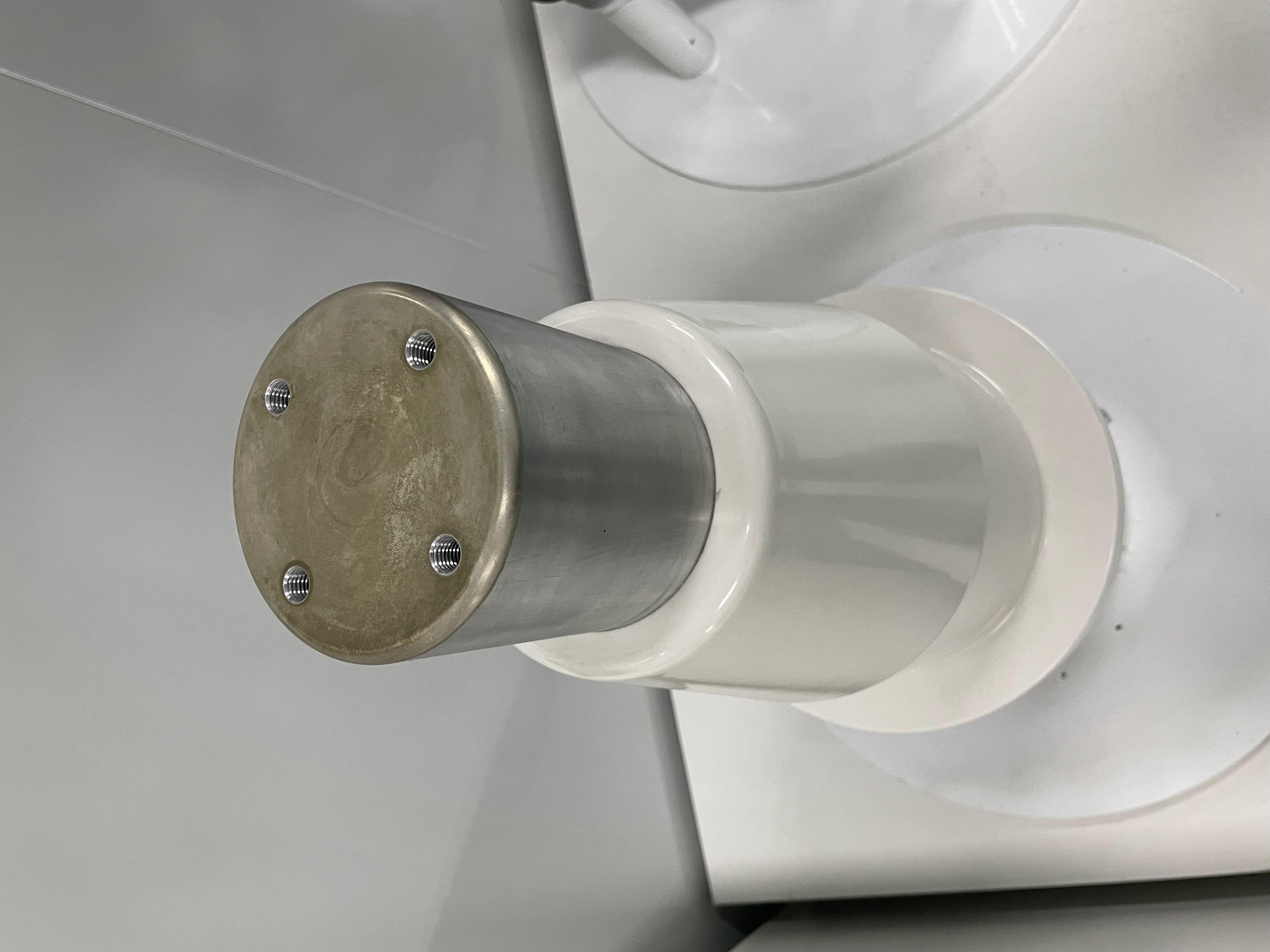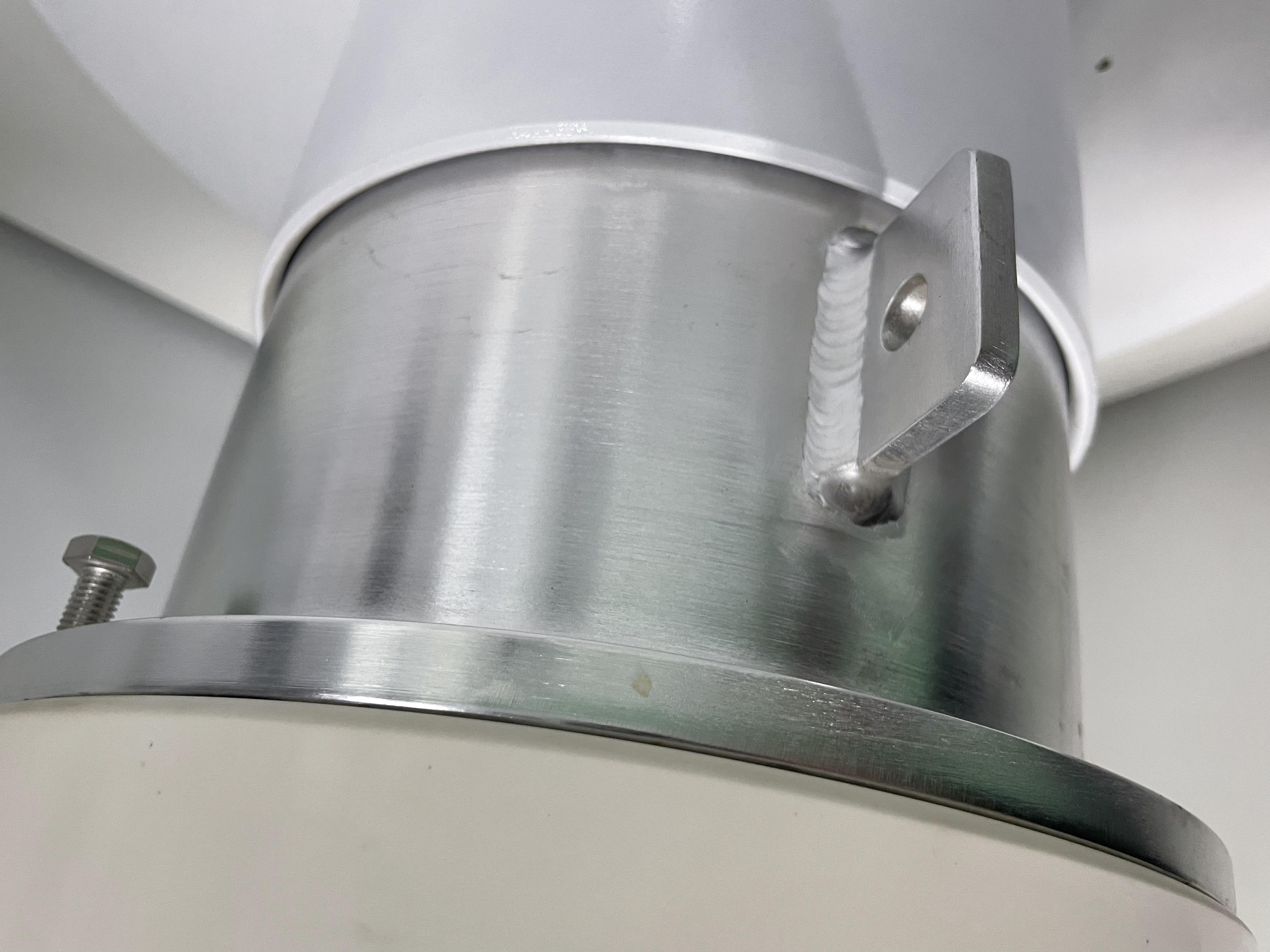 1.
Assembly
The whole termination is composed of two parts: epoxy bushing and plug-in splice.
2.
Premold
The equipment or cable lines can be repaired or maintained without breaking the seal between Pre-insxalled epoxy bushing and the equipment.
3.
Cone
The silicone rubber stress cone provides the electric stress control.Prefabricated silicone rubber stress cone is subject to 100% delivery inspection
4.
Springs
The connectors with multipoint contact springs are used to provide good contact with conductors.The metal spring pressure device can ensure that the stress cone is always closely attached to the inner wall of the matched epoxy bushing and the interfacial pressure is ensured.
5.Install
The cable fixing and sealing device of the Termination will be connected with the outer sheath of the cable to play the role of fixing and mechanical protection, which can provide a separate grounding.No special tools or brazing are required for termination installation.The bottom flange and the termination can be grounded separately.Dry type interface, no oil
6.Replace
When it is necessary to replace the old oil-filled Termination installed in the transformer or oil-filled insulated switchgear, the extension rod and fixing ring can be selected to match the Termination outgoing line position.
7.Specification
Size: IEC62271 -209、GB/T22381、IEC60859
Test: GB/T 18890、GB/T11017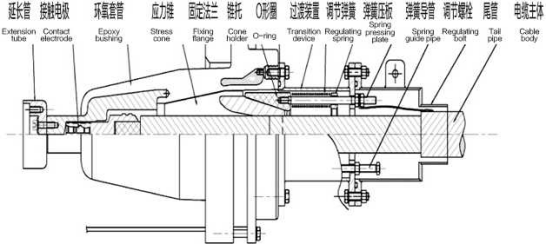 Get the latest price? We'll respond as soon as possible(within 12 hours)