Low Voltage Aluminium Multicore STA Power Cable
Delivery time:
15 Working days after received payment
Supply capacity:
5000 Kilometers per Week
Low Voltage Aluminium Multicore STA Power Cable
AL Wire Armoured underground power cable
steel wire armored cable
ISO9001/ISO14001 /OHSAS18001/CCC
Wooden drum, iron wooden drum or according to your requirements.
AL Wire Armoured underground power cable

The cable is used in electric transmission and distribution system operation at rated voltage of 0.6/1,1.8/3,3.6/6,6/6,6/10,8.7/10,8.7/15,12/20,21/35,26/35kV.
Low and medium voltage under 10kV,high voltage between 10 to 35kV.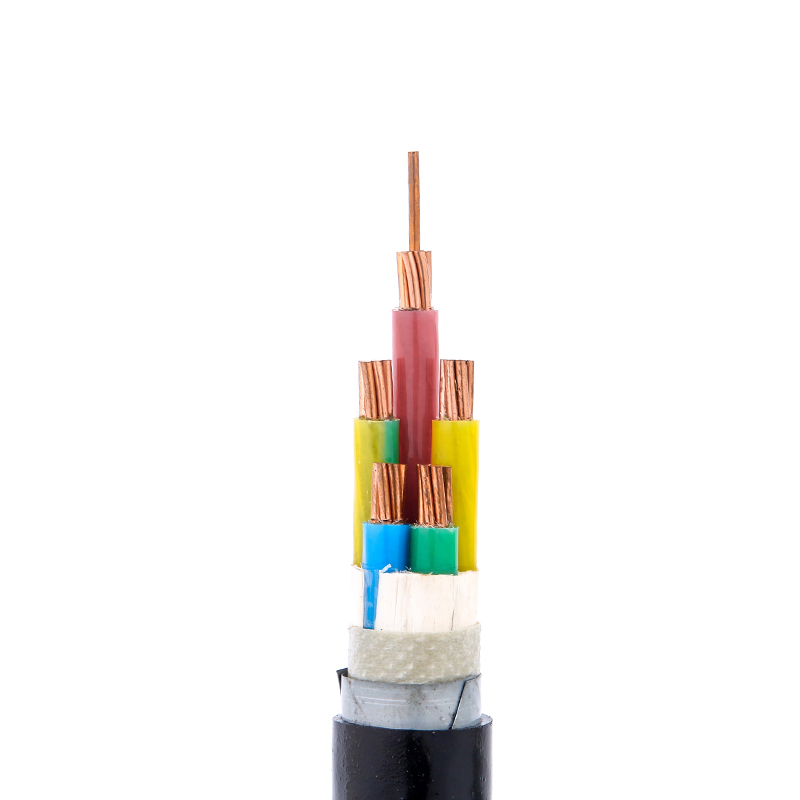 Use characteristics:
(1) The long-time working temperature of cable should not be higher than 90℃.
(2)When core is in short-circrit (max 5s) the temperature should not exceed 160℃.
(3)While installation the ambient temperaure should not be lower than 0℃,and the bending radius should not be less than 10 tines of outer diameter of cable.
(4)Bending radius:
Bending radius of single-core cable is 20(d+D)±5%
Bending radius of multi-core cableis 15(d+D)±5%
D=Actual outer diameter of cable sample(mm)
d=Actual diameter of the conductor(mm)
(5)Not restricted by the difference of level along the rout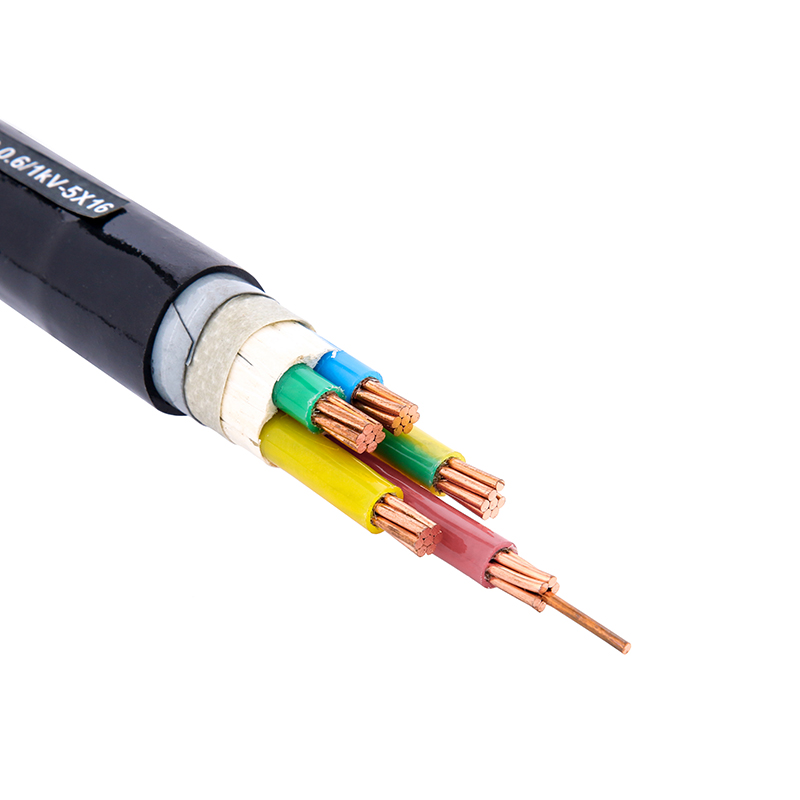 Type
Desciption
Rated Voltage
NO. of Cores
Sectional area of conductor (mm2)
Applications

YJV YJLV

Cu or Al conductor, XLPE insulated. PVC sheathed electric cable

0.6/1KV

1,2,3,4

1.5 to 400

For laying indoors and outdoors. The LV XLPE insulated power cable is used in transmission and distribution system at rated voltagae U(Um) ≤10KV. The HV XLPE insulated power cable refers to the power cable transmission between 10KV-35KV, it is often applied to the main road of power transmission. Able to bear certain traction during installation, but not external mechanical forces.

3+1

3 × 4+1 × 2.5 to 3 × 400+1 × 185

6/6kV

1,3

25 to 500

8.7/10kV 8.7/15kV 12/20kV

1

25 to 500

3

25 to 300

21/35kv

1

50 to 500

YJV22 YJLV22

Cu or Al conductor,XLPE insulated steel tape armoured PVC sheathed electric cable

0.6/1KV

3

1.5 to 400

Suitable for burying in ground, Able to bear external mechanical forces but large pulling forces.

4

4 to 240

6/6kV 8.7/10kV 8.7/15kV 12/20kV

3

25 to 300

21/35kv

3

50 to 240
1.Quickly and professional response
2. China manufacturer with 8 years experience
3. Excellent quality with reasonable price.
4. Sufficient support for our tendering representatives.
5. OEM service available based on official & legal authorization.
6. Strict quality control system.
7. Faster lead time than our competitors.
8. Cable solutions to your particular requirements.
9. Free sample is available with economic express fee.
10.12 months quality guarantee after delivery.
Q1: What kind of guarantee do you provide ?
A1: 1.100% high quality, all failed parts get free warranty within 30 days after received.
2.Accept 10 years warranty upon customer requirement.
3.Repairs parts are available within 10years; We will inform the EOL products to you from time to time.
Q2: What if the cable which we need have some differences on specifications from yours?
A2: Any difference, we can design and produce according to your requests, which include cable, color, material, processing requirement etc.
Q3: How can I get a sample to check your quality?
A3: After price confirmation, you can require for sample to check our quality. Sample is free, but the freight charge should be paid.