RVS Twisted-Pair Duplex Power Cable
Delivery time:
15 Working days after received payment
Supply capacity:
5000 Kilometers per Week
RVS Twisted-Pair Duplex Power Cable
Duplex Cable
ISO9001/ISO14001 /OHSAS18001/CCC
ODM&OEM
100m/Roll
Different colors
Buliding wire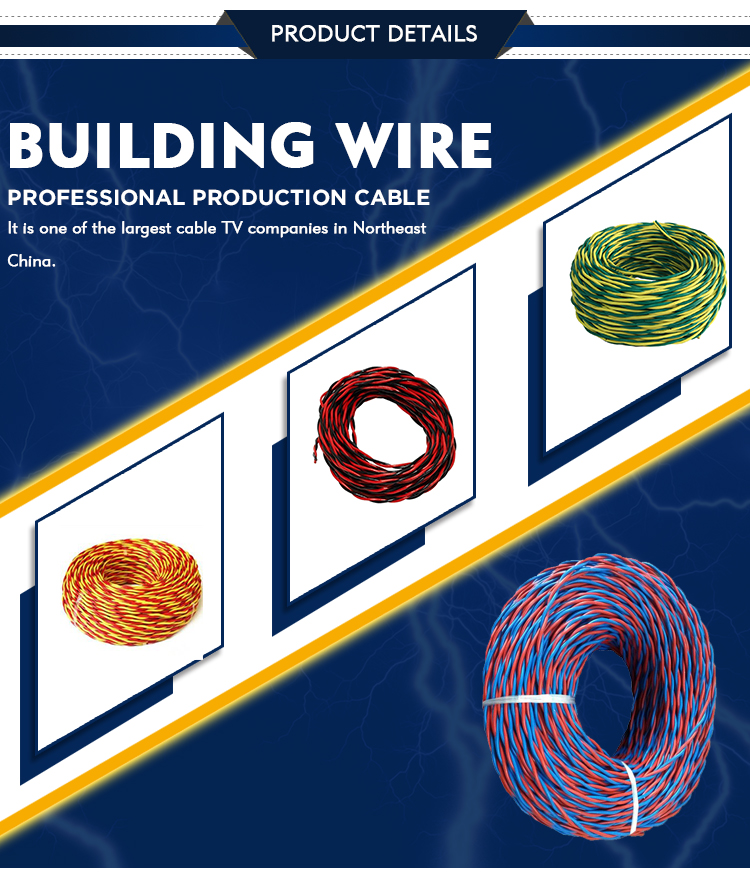 Detailed Description

The product is fit for a crated voltage 450/750V and below of domestic electrical appliances of smaller size electric tools,instruments,various meters and motorized lighting installations.

Use characteristics

1. Rated temperature: 70°C;

2. Rated voltage: 300/500V, 450V/750V ;

3. Tinned or bare stranded copper or copper clad aluminium wire conductor 0.5mm2~25mm2;

4. RoHs PVC Insulation

5. Passed GB 18380.1 vertical flame test;

6. Uniform insulation thickness to ensureeasy stripping and cutting;

7. Resistant to acids, oil, alkali, moisture and fungus .

our service

1.Quickly and professional response;

2. China manufacturer with 8 years experience;

3. Excellent quality with reasonable price;

4. Sufficient support for our tendering representatives;

5. OEM service available based on official & legal authorization;

6. Strict quality control system;

7. Faster lead time than our competitors;

8. Cable solutions to your particular requirements;

9. Free sample is available with economic express fee;

10.12 months quality guarantee after delivery.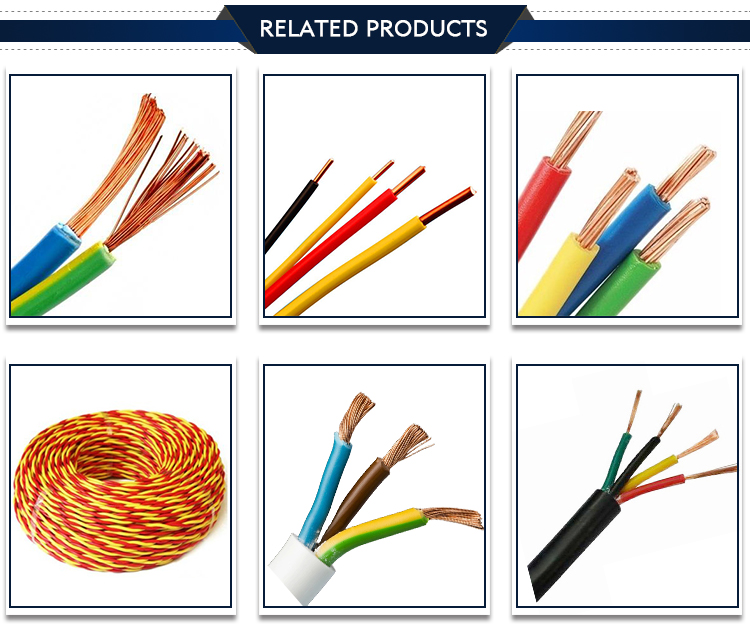 PVC insulation flexible wire(GB/T5023.3-2008)

Model

Name

Voltage(V)

Nominal section(mm2)

Number/diameter of core (mm)

RV

Copper core PVC insulation jointed flexible line

300/500

0.3 to 1.0

16/0.15 to 32/0.2

300/500

1.5 to 10

30/0.25 to 80/0.30

RVB

Copper core PVC insulation paralled jonted flexible line

300/300

2×0.3 to 2×1.0

2×16/0.15 to 2×32/0.20

RVS

Copper core PVC insulation twisted joint flexible line

300/300

2×0.3 to 2×0.75

2×16/0.15 to 2×32/0.15

RVV

Copper core PVC insulation sheath paralled joint flexible line

300/500

2×0.75 to 5×2.5

2×24/0.2 to 5×49/0.25

RVVB

Copper core PVC insulation sheath paralled joint flexible line

300/300

2×0.5 to 2×0.75

2×16/0.2 to 2×24/0.2

RV-105

Copper core heat-resistance 105 PVC insulation joint flexible line

450/750

0.5 to 6

16/0.2 to 84/0.30
RVS 300/300V

Nominal section (mm²)

Number/diameter of core (mm)

Maximum outer diameter (mm²)

Reference weight(Kg/Km)

2*0.3

2*16/0.15

4.3

12.8

2*0.4

2*23/0.15

4.6

16.2

2*0.5

2*28/0.15

5.8

22.9

2*0.75

2*42/0.15

6.2

19.6