Ruiyang Group Copper Tape Wrapped Shield Control Cable
Control Cable KVVP22-22
0.45/0.75kv Copper Tape Wrapped Shield Cable
Specification pvc copper stranded conductor shift multicore control cable
ISO9001/ISO14001 /OHSAS18001/CCC
ODM&OEM
Strict quality control system.
Ruiyang Group

Shenyang,China

15 Working days after received payment

5000 Kilometers per Week
Ruiyang Group Copper Tape Wrapped Shield Control Cable
Product Description

Control cables are PVC insulated and PVC sheathed control cables suitable for industrial and mining enterprises, energy and transportation departments, and for control and protection of lines with AC rated voltage below 450/750 volts.
The core of the control cable is copper, with a nominal section of 2.5mm2 and below, and 2 ~ 61 cores; 4 ~ 6mm2, 2 ~ 14 cores; 10mm2, 2 ~ 10 cores. The working temperature of the control cable: the rubber insulation is 65 ° C, and the PVC insulation is 70 ° C and 105 ° C. The control cables used in the computer system are generally PVC, polyethylene, cross-linked polyethylene and fluoroplastic insulated products.
Performance characteristics:
1. DC resistance: 20 ℃, 0.4mm copper wire, less than or equal to 148 Ω /km, 0.5mm copper wire, less than or equal to 95 Ω /km.
2. Electrical strength of insulation: 1kV non breakdown between conductors for 1min conductor and 3KV non breakdown between shielding for 1min
3. Insulation resistance: each core wire is grounded with other cores, and the control cable is greater than 10000m Ω Km, HYAT cable is greater than 3000m Ω km。
4. Working capacitance: average 52 ± 2nf/km
5. Far end crosstalk defense: the average power of the specified combination at 150kHz is greater than 69db/km.
Production Process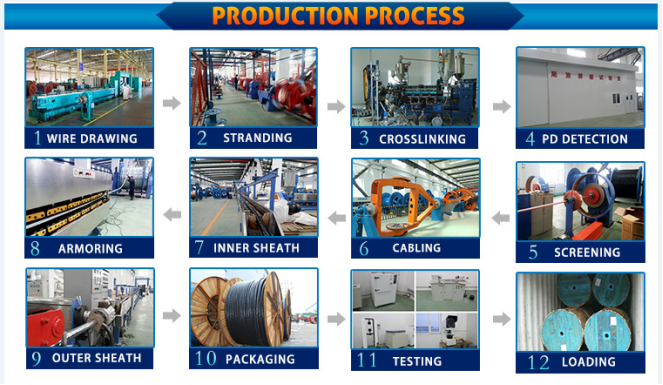 Company Information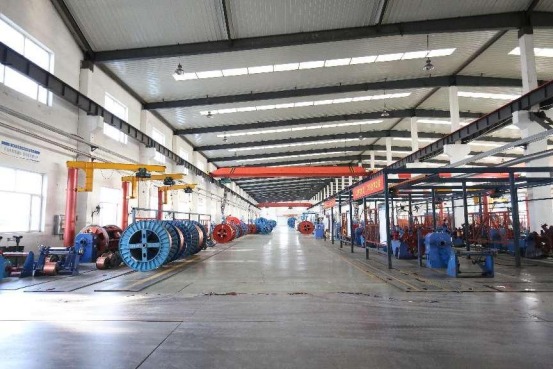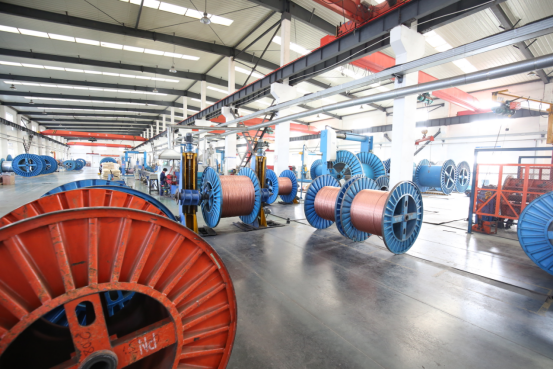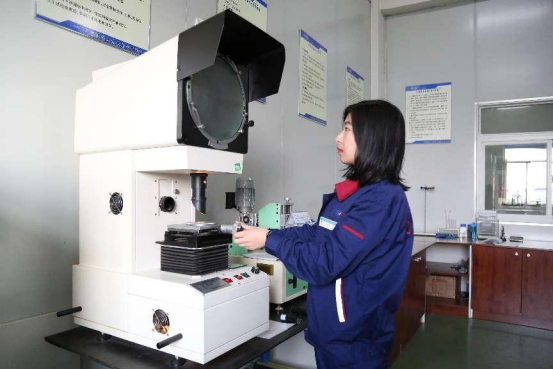 Ruiyang group northeast Cable Co., Ltd., founded in 2010, is a professional manufacturer of wires and cables established by Ruiyang group. At present, it is a cable R & D and manufacturing enterprise with large production and marketing scale and strong R & D capacity in the three northeast provinces. The company is located in Shenfu economic and Technological Development Zone, Liaoning Province, with a long history. The plant covers an area of more than 40000 square meters, the registered capital of the enterprise is 260million yuan, the company has various types of fixed assets of 120million yuan, the annual design production capacity is more than 1billion yuan, more than 400 on-the-job employees, and 50 middle and senior professionals. The leading products are all power cables, control cables, fire-proof cables, etc. below 35000 v.
Our main products: high voltage and low voltage cross-linked polyethylene (PVC) insulated power cables, low smoke (low) halogen-free flame retardant cables, fire-resistant cables, rubber sheathed cables, overhead insulated cables, control cables, silicone rubber, flat cables, high and low temperature corrosion resistance, mineral insulation and other special wires and cables.
Product market: since 2014, the company has successively established long-term cooperative relations with many central enterprises such as state grid of electrical appliances, China Power Investment Group, China Railway, and China Guangdong nuclear power plant. Orders from central enterprises account for more than 40% of the company's sales, involving energy (State Grid, coal mines, petrochemicals, etc.), transportation (civil aviation airports, railways, urban rail transit, etc.), engineering (steel, metallurgy, construction, etc.). The company's products are sold to Henan, Hebei, Inner Mongolia, Heilongjiang and other provinces, and exported to Pakistan and the Middle East following the national "the Belt and Road" policy. The company's products enjoy a high reputation in the domestic and international markets.
Application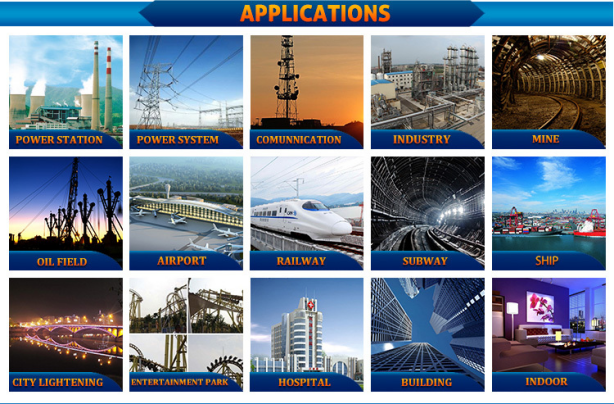 Our Services
1.Quickly and professional response
2. China manufacturer with 8 years experience
3. Excellent quality with reasonable price.
4. Sufficient support for our tendering representatives.
5. OEM service available based on official & legal authorization.
6. Strict quality control system.
7. Faster lead time than our competitors.
8. Cable solutions to your particular requirements.
9. Free sample is available with economic express fee.
10.12 months quality guarantee after delivery.
Get the latest price? We'll respond as soon as possible(within 12 hours)